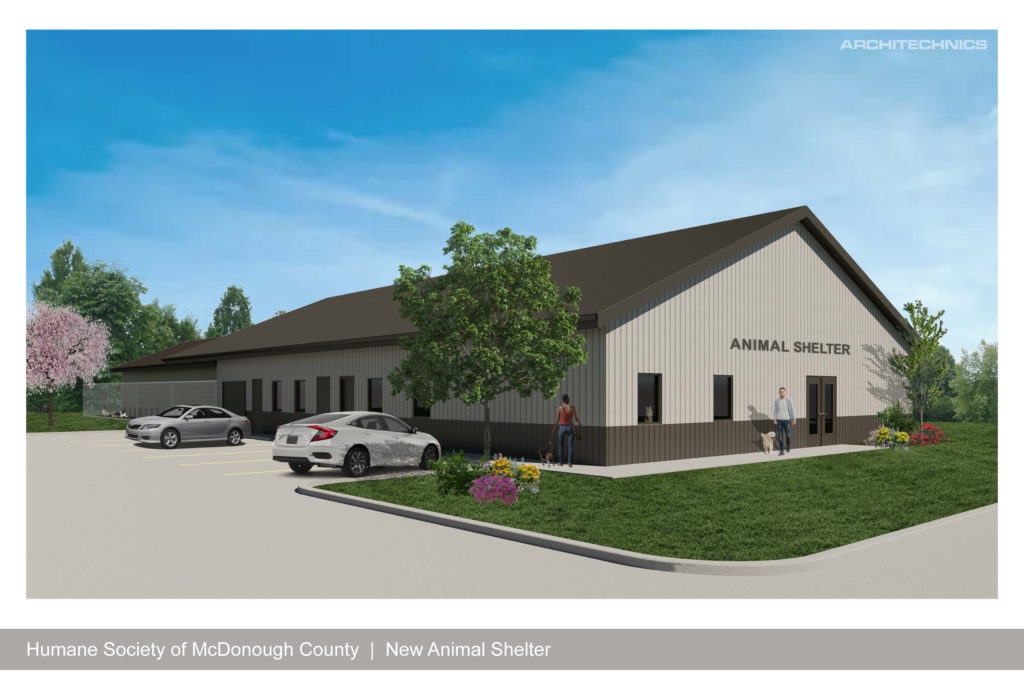 It's official! The capital campaign to build a new McDonough County Animal Shelter has kicked off with a challenge from a family who is honoring their beloved rescue pets. Please see the poster and donation form in this post for more information.
We look forward to working with our friends and community, both those living inside the county and out, to build a better shelter! We will update here and on our Facebook page.
Donate to The New Shelter Building Campaign Today!
PayPal makes it easy – protects your privacy and security!
Or use Venmo @HumaneSocietyofMcDonoughCounty
Announcing the The Suzie Q, Jesse, and Maggie May Tribute Challenge!
To honor their dogs' lives, as well as to demonstrate their support for the construction of a new animal shelter, Donna and Bob Quesal are challenging the McDonough County community (and others) to match their $10,000 pet tribute contribution.
They will donate $10,000 to the HSMC New Shelter Building Fund if donations are raised to match or exceed that amount.  Let's pool our resources and build a better shelter!