Rialto has been adopted!
Need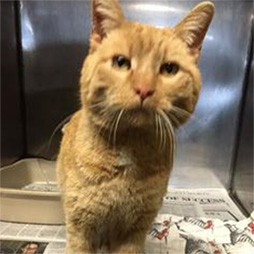 s Home by May 11th.
Rialto got his name because he was found in the lobby of the theater. He's remaining mum on what feature he was going to watch. In addition to enjoying movies, Rialto enjoys climbing and is a great birdwatcher. A terrific conversationalist, Rialto is a young adult male. Provide him with a window seat to watch nature and give him some activities, Rialto will be a catlover's delight. Rialto is waiting for his closeup at the McDonough County Animal Shelter.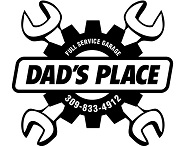 Dad's Place is pleased to offer $50 toward the adoption of Rialto.   His adoption fee is $60 + $12 for microchip ($72).  If interested, you must visit Rialto at the McDonough County Animal Shelter and meet their criteria for adoption.   You will pay the shelter his full fee.  Once he is neutered (using the coupon received from the Shelter for a local vet), you send the veterinarian clinic receipt to the Humane Society of McDonough County, P.O. Box 7, Macomb IL  61455.  You will then be immediately sent a $50 check in return.