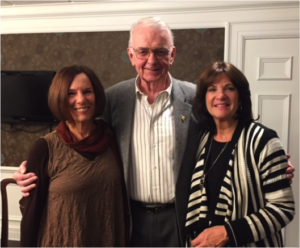 Once again the fundraising challenge presented by our good friend Chris Brix was met with tremendous generosity. This year's Brix Challenge raised an amazing $9,265.00 in donations to support the work of the HSMC.
Those who donated to the Brix Challenge will make a positive difference for animals in need in McDonough County. Funds raised this year will support HSMC initiatives such as:
1) promoting adoption of cats and dogs at the McDonough County Animal Shelter
2) rescuing and fostering those animals that don't get adopted from the Shelter
3) reducing the overpopulation of cats via the spay/neuter program
4) providing medical care to Shelter and County animals in need
5) helping to keep pets in their homes with their families via the Pet Food Pantry.
Because of the generosity of Chris Brix, our wonderful members and friends and our regional media sources the HSMC will be able to continue and expand its important work to help area animals in need.
We are extremely grateful to everyone who participated in the Brix Challenge 2016. Our most sincere "Thank You".
________________________________________________________________________________________