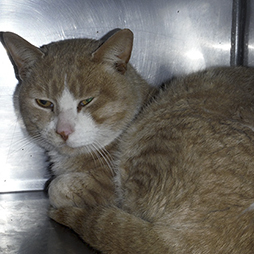 Update…Chaz has been adopted!
Chaz is solid – solid as a rock! he is 2-3 years old. This 12 pound orange and white tabby is a friendly guy. He has gorgeous orange eyes. Chaz is a bit of a chatterbox. He makes the cutest sounds when trying to get your attention. Scratch behind his ears and he is yours.
Please visit Chaz at the McDonough County Animal Shelter.